Instant Cash Loans for 120 days
Get an instant cash loan up to a maximum of Rs.40,000 in 15 minutes!
Attention! - Use mobile number registered under your National Identity Card
Repay your loan online
Paying off your loan online is very easy and most important - it is secure!
Pay online
Few Easy Steps to get Loan for New Customer
Fill in the application form online
1st Loan
Get Up to Rs. 18,000/=
50% off on Fees
Amounts / Terms / Interest Rates
Rs.8,000 to Rs.40,000Pay a repeat loan within 90 to 180 days
Repayments - (Example)
Initial Loan Amount – Rs. 8,000
Interest Rate – 2.18%
Fee – Rs. 1,746
APR – 5.84%
An Instant Cash Loan is an online instalment form of credit with comfortable repayment terms
Representative example:
You obtain a loan of Rs.8,000 which you can prolong for a period of 6 months. Pay back Rs. 9,920. Charge on your total loan amount is only Rs.1,920
1,523,100 people who trust us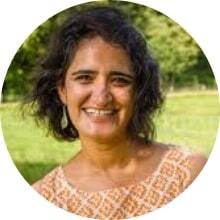 Dinakshi Perera
Loanme did exactly what you said it does. Thank you so much for your help. Really good.
Contact us
If you have any questions, you can contact us. Loanme agents will help you!
Address
#321, Galle Road,
Colombo 03
Working hours
Monday - Friday
8am - 5pm
© 2020 ALL RIGHTS RESERVED TO FINTECHH SOFTWARE SOLUTIONS (PRIVATE) LIMITED. FINTECH SOFTWARE SOLUTIONS (PRIVATE) LIMITED IS A COMPANY DULY INCORPORATED AND REGISTERED UNDER THE LAWS OF SRI LANKA, WITH COMPANY REGISTRATION NO. PV00224207 GRANTED BY REGISTRAR OF COMPANIES AT COLOMBO. FINTECH SOFTWARE SOLUTIONS (PRIVATE) LIMITED OPERATES THE ONLINE PLATFORM WHICH CONNECTS THE BORROWERS WITH THE LENDERS, WHILE ITSELF FACILITATING LOAN PROCESS AS A LENDER OR LOAN PROVIDER. FINTECH SOFTWARE SOLUTIONS (PRIVATE) LIMITED OPERATES THE ONLINE PLATFORM UNDER THE BRAND NAME, LOGO AND TRADE MARK OF "LOANME".